ICU Junior World & World Cheerleading Championships
ICU Junior World & World Cheerleading Championships
24 - 26 April 2024
Orlando, USA
2024 Save the Date!
Event Info
2023 Highlights
2023 Results
Merchandise
Save the Date!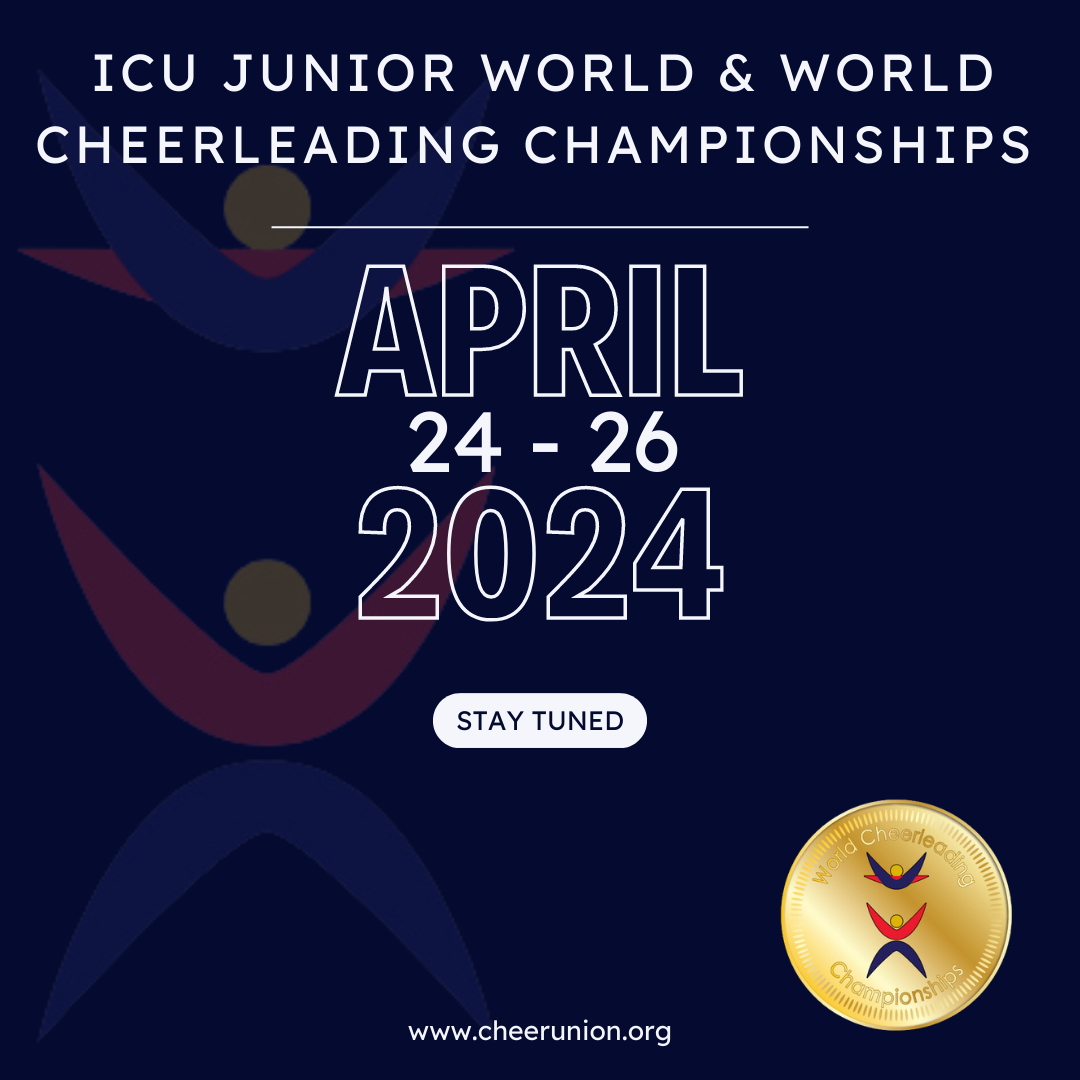 2023 Event Information for Reference
Below is the 2023 Information to be used for reference to help plan for the 2024 event until we have those details available for you.
2023 Information
2023 Highlights
Results
View the final rankings for each year by clicking on that year below.
2022 | 2021 | 2019 | 2018 | 2017 | 2016 | 2015 | 2014 | 2013 | 2012 | 2011 | 2010 | 2009
Merchandise